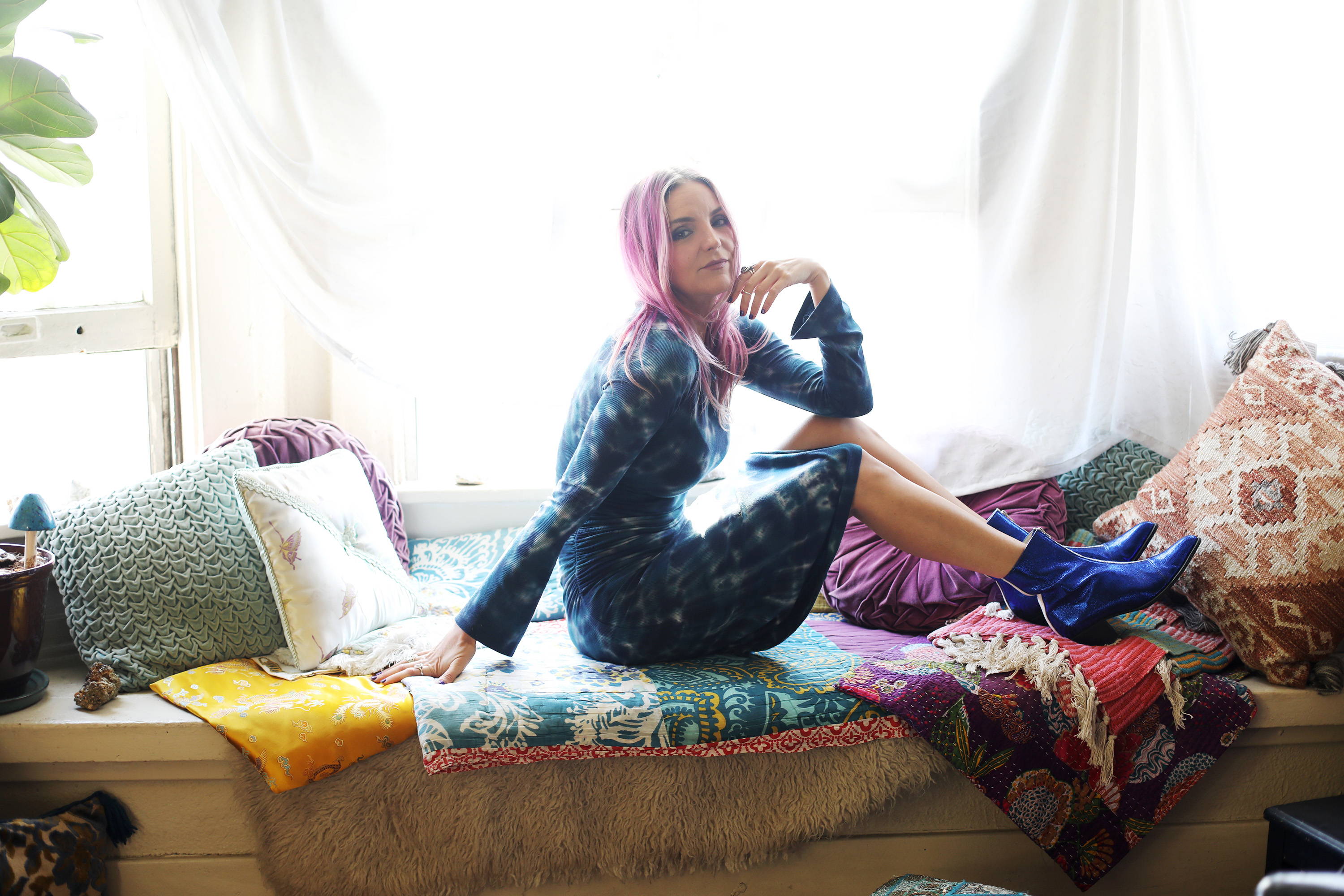 River+Sky Muse:
Andrea Whitt, Musician and Visual Artist
Every River+Sky piece is made by creative souls, for creative souls—and there's nothing that inspires us more than the visionary women who wear our clothes.
That's why we're starting a new series spotlighting the artists, musicians, entrepreneurs, and changemakers within our community. We hope they spark something within you, just like they do with us!
Some people simply radiate creative energy. Our friend Andrea Whitt is one of them. A prolific fiddle, viola and pedal steel player, Andrea has performed and recorded with Shania Twain, Kendrick Lamar, Stevie Wonder, John Legend, Phil Lesh, and many others. She's also a talented visual artist who documents her adventures in fashion, art, and music at @bohobunnie.
Photography by @izzoimages
Keep reading to learn more about Andrea's unique creative process, as well as her advice for other creatives—and a song she wrote especially for the River+Sky community!
How would you describe your personal style—and has it evolved over the years?
My personal style is a mix of bohemian, rock n roll, western and a little glam. My style has evolved over the years specifically relating to the type of music I'm performing. My stage style is an exaggeration of my everyday style. Ten years ago I started performing country music as a member of Shania Twain's band. Since then I've been performing with more and more country artists and have noticed my cowboy boot and hat collection has grown significantly. Everything looks great with cowboy boots, including my River + Sky pieces.
How would you describe your point of view as an artist?
I embrace the unexpected. I've always been attracted to things that are not mainstream. That's one of the reasons I picked up pedal steel guitar.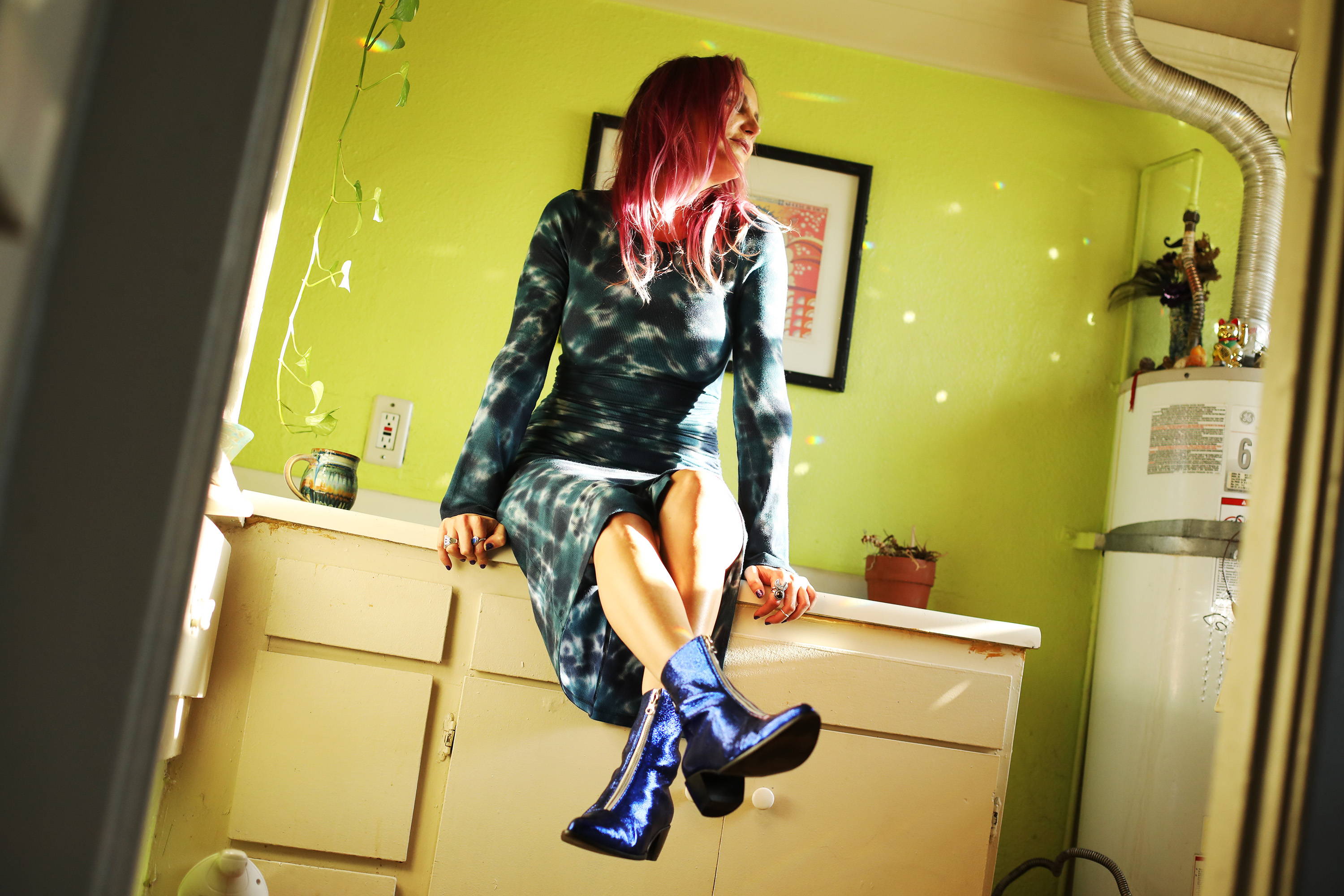 Where do you look for creative inspiration?

Musically I love listening to local college radio stations and discovering new music. I also listen to a lot of older country and western music to emulate pedal steel and fiddle players that I admire. Artistically I love looking through art books. There's something about flipping through a book of paintings or photography that a google image search could never replace. Much of my fashion inspiration comes from social media, I love finding up-and-coming designers and connecting with new brands like River + Sky. I've also noticed myself saving lots of vintage and retro images that pop up in my feed, which gives me ideas on how to repurpose older items in my closet.
Watch and listen along to my music here or by clicking the video below.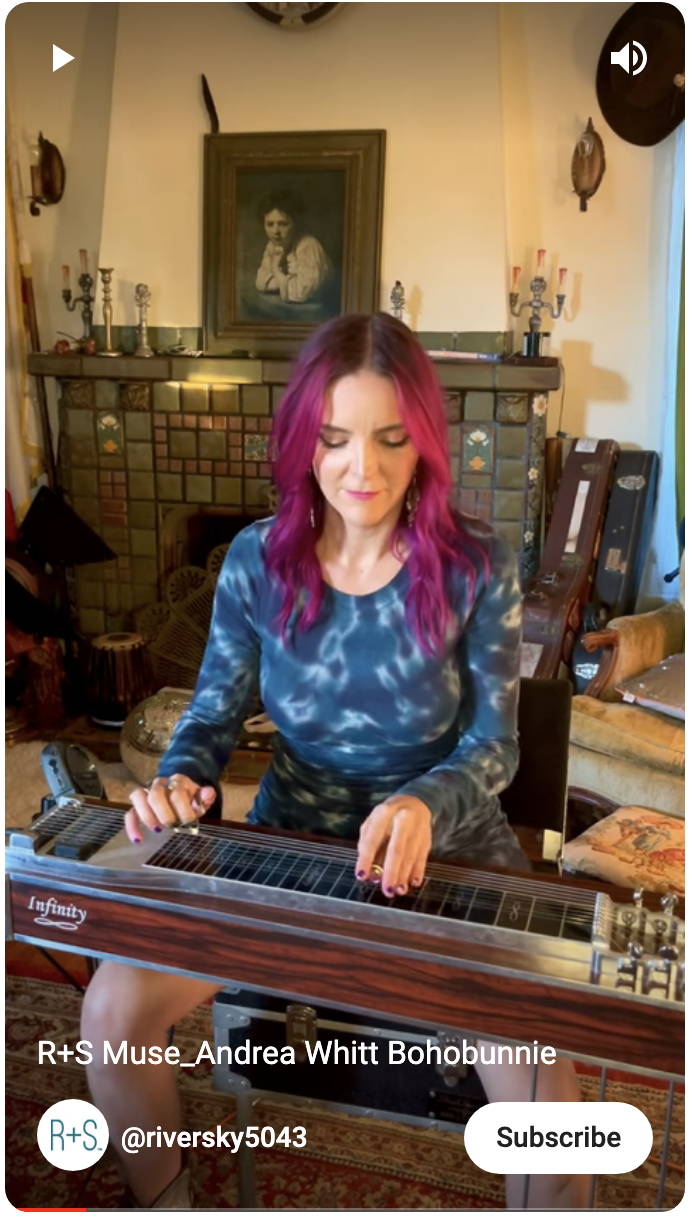 When do you feel most creatively fulfilled?

When I'm on stage performing, recording music, painting or musing for a photo shoot. If I can do more than one of those activities in a day, that's the best!



What's the next big project on your radar?

I'm releasing a new single and music video early next year. I love bringing together all of my artistic endeavors…music, fashion and visual arts. When I'm coming up with a concept for a song I'm always envisioning what the song would look like if I made it into a painting or how I would style the music video.



What advice do you have for other women with a creative passion they want to bring to life?

Surround yourself with other creatives in your field. Enjoy the journey and know that you'll make lots of mistakes along the way. Embrace them, that's the best way to grow!