River+Sky Muse:
Kinya Claiborne of Style & Society Magazine
Every River+Sky piece is made by creative souls, for creative souls—and there's nothing that inspires us more than the visionary women who wear our clothes.
That's why we're starting a new series spotlighting the artists, musicians, entrepreneurs, and changemakers within our community. We hope they spark something within you, just like they do with us!
When we spotted Kinya Claiborne wearing our Gallery Dress on Instagram, we knew we had to get to know her better. Kinya is the founder of Style & Society Magazine, a digital publication that educates and inspires through a mix of fashion, lifestyle, and entertainment content—and she lives a life fueled by travel, creativity, and connection.
Read on to learn what inspires Kinya's personal style—and what advice she has for other creative entrepreneurs. (And don't miss her River+Sky style edit below this Q&A!)
How would you describe your personal style—and has it evolved over the years?
Personal style is the way someone expresses themselves through aesthetic choices such as their clothing, accessories, hairstyle, and the way they put an outfit together. However, the key to looking great isn't following all of the latest fashion trends…It's staying true to your personal style. My personal style has evolved over the years into a mix between Boho Chic and Editorial. For Boho Chic, I love flowy silhouettes inspired by 60's and 70's fashion, Western, Southwestern and prairie styles with embroidery and fringe. I also [love] editorial-driven looks such as bold colors, patterns, silhouettes, and fabrics lifted straight from the runway.
What did you think was missing in the media world, and how are you filling that gap with Style & Society?
I was always interested in communications and even majored in mass communications in college! After college, I started out working in radio, tv news, and print journalism before transitioning into PR for big Fortune 50 companies, and gained a lot of perspective and experience. I then became inspired to create my own platform that focused on diversity and inclusion.
"I was highly aware that there was a lack of diversity when it came to people of color in the media. And being a woman of color myself and seeing things through that lens, I wanted to create a platform that celebrates diversity and inclusion."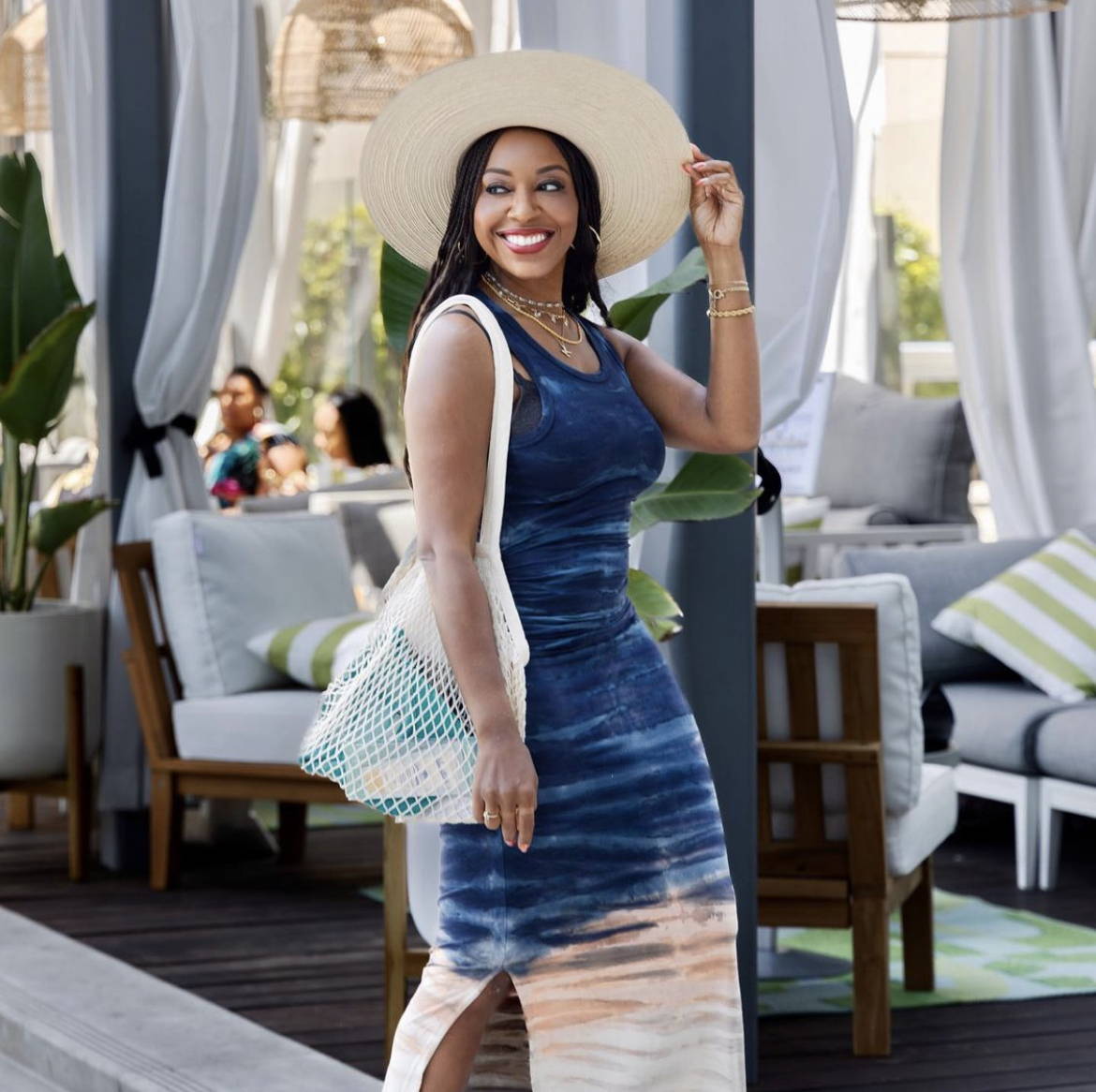 Where do you look for creative inspiration?
My creative inspiration comes from staying current on the latest trends in pop culture, fashion, and news-driven content, along with connecting with other creatives.
When do you feel most creatively fulfilled?
I feel most creatively fulfilled when I'm doing what I love. I love traveling and creating diverse content across all verticals and working with other creatives.
What's the next big project on your radar?
I've been working on major campaigns with brands I love including American Express, Princess Cruises, Revolve, Athletica, Moet Hennessey and IPSY. I've also been working with a range of tourism boards and hotels to create content while traveling the world. What's next for me is working with more brands and elevating the experience.
What advice do you have for other women with a creative passion they want to bring to life?
The hardest part of starting a business is actually starting the process. Style & Society started out as a creative passion, then turned into a successful business. There are so many free resources and tools available to help kickstart your business. A few resources I used when starting my business included GoDaddy for the domain and hosting, Freelancer for website design and logo, WordPress to build the website and DBA 4 Less to register DBA (doing business as) filing for business and trademark. Once you have all the essentials in place, maintaining your website for your business will become turnkey.
People tell me all the time how envious they are of my lifestyle and the success I've been able to achieve. I tell them to turn their passion into a business and create the life you want to live
"Success isn't measured by the amount of Instagram followers or the money you make. Success is measured by setting your own personal goals, your happiness and the impact you make in the lives of others."